When big-city life threatens the safety of one of their children, Brad and Darlene Henderson move with their three teenagers from Houston to the tiny town of Round Top, Texas.
Adjusting to small-town life is difficult for the kids, especially fifteen-year-old Grace who is coping in a dangerous way.
Married life hasn't always been bliss, but their strong faith has carried them through the difficult times. When Darlene takes a job outside the home for the first time in their marriage, the domestic tension rises.
While working with special needs children at her new job, the widowed father of one of Darlene's students starts paying more attention to her than is appropriate. Problem is, she feels like someone is listening to her for the first time in a long time.
If Darlene ever needed God . . . it's now.
Experience a family's triumphant defeat over lies, betrayal, and loss while still clinging to the One who matters most.
Here is my review of the book:
I have read a number of Beth Wiseman's books, I really like her style of writing. She has a way of not only pulling you into the story but she makes you feel like you are a part of the story as well.
In Need You Now, which is totally different than any of her Amish stories, Beth accomplishes to make you feel for each of her characters and live their lives.
Written in contemporary times, about contemporary people who deal with the problems everyone else does, Need You Now, looks at and invites you into the lives of Darlene, her husband Brad, and their three children.
Brad and Darlene move their family out of the big city into a small town, Round Up, Texas, because one of their children was headed for big trouble and going down the wrong path.
The adjustment isn't easy for any of them, especially for their oldest daughter, Grace. And Darlene is starting to go a bit stir crazy, so she decided to get a part-time job; with her husband's blessing.
Darlene working, Grace coping in dangerous ways, Brad getting grumpy and out of sorts, Chad the teenage son, and Ansley, a special daughter... all lead to a story that will make you laugh, cry, pray, and thankful that God does work in mysterious ways to bring us through all of our times of difficulties and trials. Even though we may turn our back on Him, He is always there, waiting, for us to say, "Need You Now."
Thank you to The B & B Media Group and Thomas Nelson, who provided this book for review purposes. I am under no obligation to write a positive review.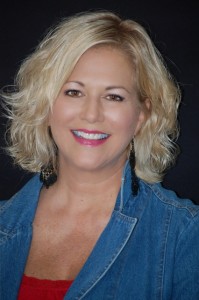 When a personal crisis tested and strengthened her faith, award-winning journalist Beth Wiseman was advised by her agent to consider writing a Christian novel, particularly an Amish one.
Encouraged by her agent's urging, she began exploring the Amish lifestyle and soon developed a great appreciation for the more peaceful way of life. In 2008 Wiseman wrote her debut novel, Plain Perfect, featuring the Amish lifestyle within the context of a fictional love story. It was a bestseller, as have been all of the full-length novels and novellas she has written since.
While Need You Now is Wiseman's first non-Amish novel, she is confident it will not be the last. She is already making plans to write a second contemporary novel in the near future. Like Need You Now, it will also be set in small-town Texas, a familiar background she thoroughly loves exploring and writing about.
Wiseman's previous releases have held spots on the CBA (Christian Booksellers Association) and the ECPA (Evangelical Christian Publishers Association) bestseller lists. In 2010, she received the INSPY Award for Amish Fiction (chosen by blog reviewers). In 2011, she received the Carol Award and was the Inspirational Readers Choice winner for her book Plain Paradise. Her novel Seek Me with All Your Heart was the 2011 Women of Faith Book of the Year. In addition, Wiseman has been a Retailers Choice Finalist, a Booksellers Best Finalist and a National Readers Choice Finalist. Prior to becoming a novelist she received many honors for her work as a journalist, including a prestigious First Place News Writing Award from the Texas Press Association.
Today, she and her husband are empty nest parents of two grown sons, enjoying the country lifestyle and living happily with two dogs, two cats, two pot-bellied pigs, two chickens and a single pygmy goat in a small community in South Central Texas. When Beth isn't writing, she enjoys cooking, reading, traveling, and watching good movies. Her favorite pastimes, however, are painting (her paintings can be veiwed on her
Fans of Beth Wiseman
Facebook page) and spending time with friends and family.
Frequently asked questions:
Are you Amish and/or how do you know so much about the Amish?
I am not Amish, but I have Amish connections and friends in Pennsylvania and Colorado who read the manuscripts prior to publication to make sure the books are inline with the Old Order Amish ways.
When does your next book come out?
Need you Now–my first contemporary not set in an Amish community–releases April 10, 2012. Book #3 in the Land of Canaan series–His Love Endures Forever–releases in Oct. 2012. An Amish Kitchen–a collection of novellas with authors Amy Clipston and Kelly Long–releases in November 2012.
Can you please tell me the order to read your Amish books?
While all of my books can be read as stand-alones, it's much more fun to read them in order. I have two series–Daughters of the Promise and Land of Canaan. Some of the characters cross over, so here is the order I recommend:
Plain Perfect (Daughters of the Promise)
Plain Pursuit (Daughters of the Promise)
Plain Promise (Daughters of the Promise)
Plain Paradise (Daughters of the Promise)
Seek Me With All Your Heart (Land of Canaan)
Plain Proposal (Daughters of the Promise)
The Wonder of Your Love (Land of Canaan)
His Love Endures Forever (Land of Canaan) — releasing Oct. 2012
Who is your favorite character out of all your books?
All of my characters are like my family, but if I had to choose…it would be Grandpa Jonas. I love him. He has many of the same wonderful qualities that my father had.
How do you come up with characters for your stories?
The characters choose me. I start hearing their little voices in my head, and they tell me the story I need to write. It's true.
What advice do you have for inspiring writers?
Have thick skin and never give up. It's a subjective business that requires getting the right manuscript in front of the right editor at the right time. I could wallpaper my study with rejection letters.