ABOUT THE BOOK
30 scandals uncovered in historical sources
If tabloid newspapers had existed during the first century, Jesus would have featured constantly in the headlines, linked with scandals of all kinds. Details of these were recorded in historical documents by both his friends and his enemies. They provide insights into Jesus' life and teaching that have been obscured by the centuries. They tell us what his contemporaries really thought. These scandals include:
his parentage and accusations of alcohol abuse and fraudulent miracles
the dubious status of his followers - poorly educated, ex-prostitutes and the certifiably mad
his anti-religious teaching on temple practices, eternal torment, easy divorces and judgement in this life
his thoughts of suicide, shameful execution and impossible resurrection
Faithful to the biblical text, this carefully researched book can be read as a whole or as stand-alone chapters.
Suitable for house group leaders or discussion starters.
TO READ CHAPTER EXCERPTS AND MORE CLICK ON THE LINK
ABOUT THE AUTHOR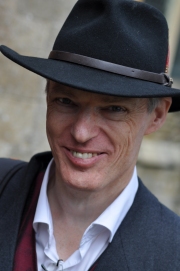 Revd Dr. David Instone-Brewer is a Baptist Minister who was seconded to the academic world by his denomination. He is now the Senior Research Fellow in Rabbinics and the New Testament at Tyndale House in Cambridge. He has written several academic books and articles on early Judaism and the Bible, as well as regular contributions to Christianity magazine. Other interests include computer programing and lowbrow movies.
MY REVIEW
The Jesus Scandals: Why He Shocked His Contemporaries (and still does today) is a great book for small bible study groups and individual bible study. Why? Because Dr. Instone-Brewer has taken thirty scandals that not just shocked Jesus' contemporaries, it also challenged them and their religious beliefs.
These scandals may also shock you, challenge you and your religious beliefs as well.
I found several things in the book that caused me to re-examine how I look at things like divorce, Easter, and even finances.
Instone-Brewer takes a look scandals in Jesus' life, among His friends, and in His teachings, using historical references from Jewish historians and plenty of bible references.
Looking at these scandals from the eyes of the Jewish people of that time makes reading the New Testament more understandable. Sometimes it can be difficult to understand why Jesus would say something like forgive someone seventy times seven. Read "Bitterness and Hatred" to find out why.
There is just so much I want to say about this book but fear of spoiling it for you. So all I will say is READ IT! It is worth your time. It will open up the New Testament for you in a marvelous way.
Reading this book will give you a better understanding of those who wrote the New Testament, who the writers were trying to reach at that time and it will give you a better understanding of how it applies to your life.
Dr. Instone-Brewer's compassion and love for Jesus and the church comes through each page in this well-written, easy to understand book.
Kregel Publications provided me with this free review copy. I am under no obligation to provide a positive review.